Soldier Ride: A Life-Changing Journey
Posted by Hal Blake on Wednesday, January 5, 2022 at 9:20 AM
By Hal Blake / January 5, 2022
Comment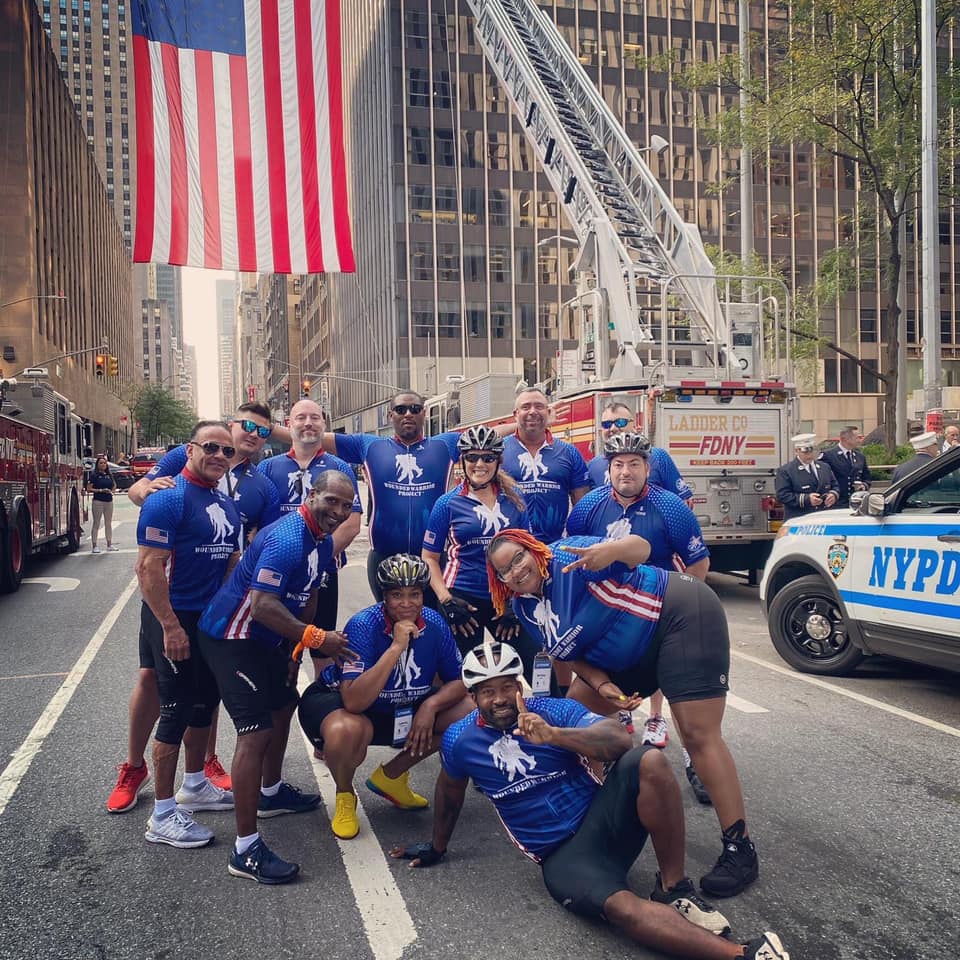 Since its inception in 2004, Soldier Ride® has evolved from a lone rider on a mission to involve more than 1,600 warriors and their family support members across 191 events. In 2021, these memorable experiences took place across the country in person and virtually to ensure accessibility to warriors everywhere. This nationally recognized veteran bike ride is more than just your average cycle session. It has become one of the most successful programs at Wounded Warrior Project® (WWP), inspiring warriors to connect with each other and their communities, while providing the American public an opportunity to honor their service and sacrifice.
"I've been blessed to not only ride alongside some of these amazing men and women but also hear some of their successes and stories," said James Herrera, WWP Physical Health & Wellness vice president. "Our goal is to provide a long-term path to recovery for every warrior through movement. Wherever they are in their recoveries from visible and invisible wounds, we are here to support them every step of the way."
How Soldier Ride Got its Start
It was 2004 and Chris Carney had his eyes set on a mission; ride his bike from coast to coast to help raise awareness for injured veterans while supporting WWP. Carney, a Long Island native and longtime veteran supporter, was inspired by the story of U.S. Army veteran John Fernandez. A fellow Long Islander, John lost his left foot and right leg below the knee during a deployment in the early days of Operation Iraqi Freedom. John quickly became the inspiration for a local fundraiser in his community, which evolved into the first coast-to-coast bicycle ride by Carney, who cycled more than 5,000 miles across the country.
The following year, several combat warriors who returned from Operation Enduring Freedom joined Carney for another cross-country ride. The trek across the nation proved to be a milestone on the journey to recovery as wounded warriors redefined their strengths and limitations. They used the experience as a catalyst to show the public — and themselves — that with support and motivation, anything was possible. With the support of his community and WWP, John cycled his first Soldier Ride in 2006, just three years after sustaining his injuries.
Evolving to Meet Warrior's Needs
In the years that followed, WWP progressed Soldier Ride to meet a more diverse set of needs of wounded veterans. For example, recognizing the growth in women warriors, Soldier Ride added women-only events. WWP also expanded it to accommodate warriors with all injury types and abilities.
Soldier Ride launched virtual programming in 2020 during the pandemic where warriors can connect online with WWP's cycling community, partake in riding challenges, and meet up for virtual coffee socials. The combination of virtual and in-person programs helps reach warriors at different levels of their recoveries and high levels of engagement. In addition, Soldier Ride now includes skill development camps for cycling and snow events, and state-of-the-art cycling equipment to injured service members at no cost, including adaptive hand cycles, trikes, and bicycles to accommodate various needs. Recently, a new bike called the Hase Pino has been added to the fleet. It features an e-assist with three different modes, a large front seat with a five-point harness, front suspension for a more comfortable ride, and locking front pedals. This ground-breaking design allows the Soldier Ride team to include virtually every warrior, no matter the situation.
Empowerment With Every Pedal
Even though Soldier Ride has changed over time, the foundation remains: Warriors don't ride alone on this mission – they move forward together, as a unit, just like they did during their military service. Soldier Ride provides connection and care, creating a strong support system to help warriors manage the visible and invisible wounds of war.
The cycling event still involves warriors across the nation – in New York City and dozens of American cities, including some new locations like Philadelphia, Tucson, Arizona, and Ogden, Utah. While the location of each ride changes, one thing remains the same: The program continues to have a lasting, restorative impact on countless veterans and service members through connection and support.
Thanks for reading todays blog
GO SERVE BIG!
Hal and Jason Blake

Remember, your referrals change lives! We donate a portion of our income, on every home sale, to help those who need help the most! When you buy or sell with Your Home Sold Guaranteed Realty Advisors, a Great Worthy Cause Benefits! www.BlakeTeamReferrals.com
SUBMIT A REFERRAL AND HELP THE WOUNDED WARRIORS