Why It Makes Sense To Sell Your Home During The Holiday Season
Posted by Hal Blake on Tuesday, December 21, 2021 at 10:58 AM
By Hal Blake / December 21, 2021
Comment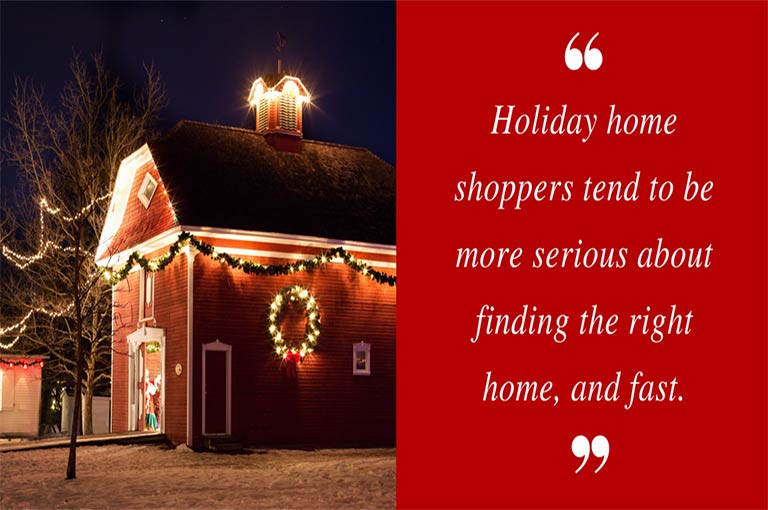 Serious buyers, low inventory, and end of year transfers are just some of the reasons to sell your home during the holiday season.
Many feel the ideal time to sell a home is in the Spring. Winter brings on the cold and the hustle and bustle of the holidays, so many are not thinking about selling or purchasing a new home. There are a few buyers out there that may not be able to wait for the warmer months.
The holiday season may not seem like the ideal time to sell a home, but this time of year has its benefits for home sellers. Here are a few reasons why the holidays are a good time to sell your home.
Serious Buyers - Holiday shoppers are more serious about finding a home. If they are looking at houses during this time, chances are they are ready to buy. It's appealing to a buyer if a seller has their home on the market during the holiday season.
Low Inventory - It's the norm to see multiple houses on the market in the warmer months. This can lead to price wars. During the holidays there is less competition for buyers which can lead to a home selling for more money and faster.
Festive Neighborhoods - Homes in festive neighborhoods can be inviting to buyers. They can look at a neighborhood differently and may consider an area that they may not have before.
Warm and Cozy - Who doesn't like feeling warm and cozy? Homeowners can set up their home to give off the homey and comfy feeling buyers are looking for. Buyers can be more emotional during the holiday season. So keep the sidewalk and walkway free of snow, put something yummy in the oven, turn up the heat and your home becomes more appealing.
Year End Job Transfers - As the holiday season brings on the end of the year, people can possibly need to relocate because of a job transfer or another job offer. These people may need to find a home sooner rather than later. These buyers can not wait for the warmer months, so they will be house hunting during the holiday season. Which is another reason your home can possibly sell faster.
No seller wants their house to sit on the market for a long period of time or have to reduce their asking price. This is a fear sellers can have which will deter them from putting their house on the market during the holidays, but this often is not the case.
Less competition, more serious buyers, a quicker selling process, and setting up a warm, cozy atmosphere you wouldn't be able to do in the warmer months, are all positives when selling your home during the holiday season.